Reversing the course of "billed charges" is much more difficult than just avoiding them in the first place. My specialized technical consulting service focuses on the entire process utilizing:
1.

Upfront negotiation before a repair or overhaul shop is awarded work
2.

Proper troubleshooting to insure proper direction
3.

Verification of discrepancies found
4.

A fair cost analysis process
5.

Accountability requiring success of completed work
Turbine aircraft
Experience reveals that oftentimes published inspection criteria is not the sole deciding factor used by the "Inspection & Management Staff" of a repair shop. Other internal factors sometimes dictate the "new parts replaced list" billed to your aircraft. Whatever the true underlying reason for this phenomenon in maintenance may be, the end result is higher operational cost without equally higher operating safety. In other words "no real gain" for the money.

As your technical representative I help you maintain control of your maintenance costs during shop visits. I travel to your aircraft while at a maintenance shop and apply the five points of checking & verifying as listed on my "home page".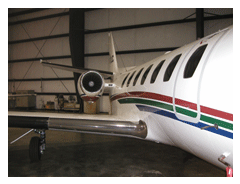 My direct involvement at the "trench level" saves you time and money. I communicate directly with you by voice, email and photo to successfully convey overall condition so that you have decision making involvement in the process to the degree you desire. My mere presence as your representative will save time by evaluating and solving minor discrepancy write-ups with the shop. Even the minor items consume shop billable hours increasing your cost.

My Aircraft Technical Staffing Program makes these specialized skills available to you on a retainer basis. Please visit my "Contact Us" page and make me aware of your possible interest in my service. I will reply to your request


Please review my website. I look forward to answering any questions you may have so as to better serve you and help your maintenance resources net you greater results.
Roger A. Boxwell


1-800-952-4757